At School introduces children to the school environment.
Here the pupils familiarize themselves with a school plan and learn about the items in the following locations: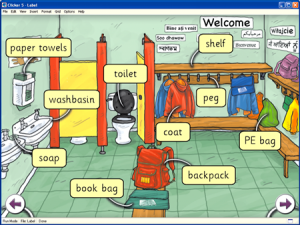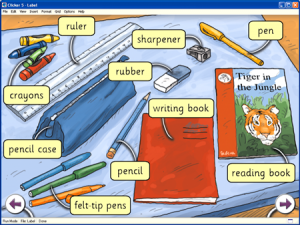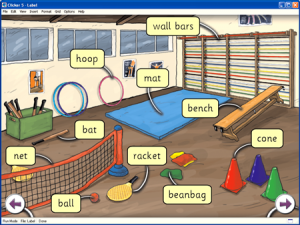 48 activities to introduce and reinforce new vocabulary
Each of these six areas introduces its own vocabulary set using an Explore activity, and then reinforces the vocabulary through six further activities, with a strong emphasis on listening and speaking.
Explore
This activity introduces the learner to the new vocabulary of the area they are in. When a hot-spot on the picture is clicked, the name of the object is spoken and a close up of the object and its name are shown.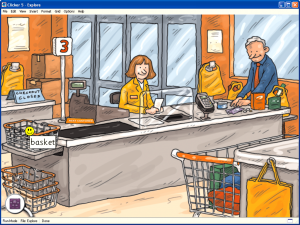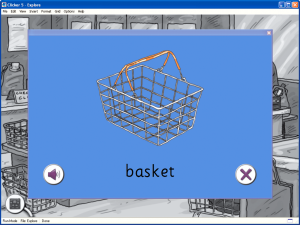 ---
Find it
This following activity focuses on listening skills. Pupils listen carefully and find each picture in turn. This builds their familiarity with the objects and language.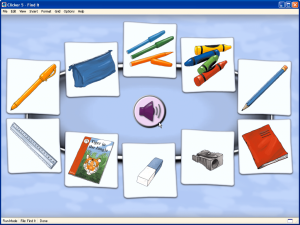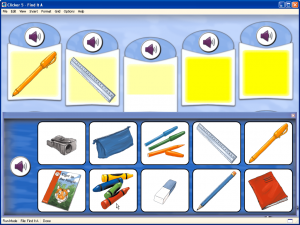 ---
Listen and Say
This activity focuses on listening and speaking skills. Pupils look, listen and say – they record as many times as they like, using the Clicker pop-up sound recorder.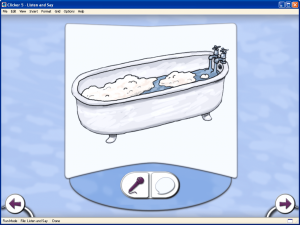 ---
Look and Match
In this next activity pupils are introduced to reading words they have met. Pupils match pictures and words, and they then go on to record themselves reading each word.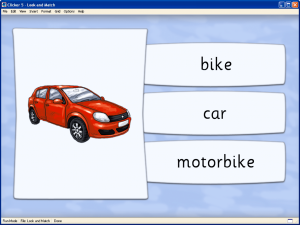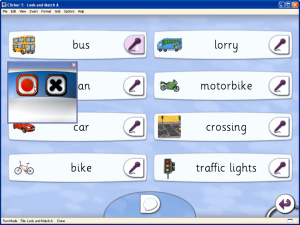 ---
Label
In this activity pupils are introduced to the first steps of writing the words they have met. Pupils use pop-up grids to label the picture.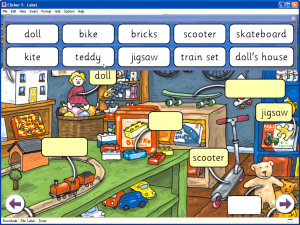 ---
Yes or No?
In this following activity children are introduced to simple sentence structures. Pupils respond to the question "Is this a…?" with a simple 'yes' or 'no'.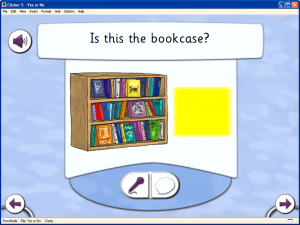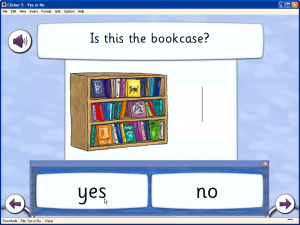 ---
What is it?
In this next activity pupils use their new words in sentences. Children record answers to questions and then write an answer using a linked Clicker Grid.